Keeping you up to date with the best endometriosis treatments (Updated May 2021)
Endometriosis for many women is just a massive pain in the behind (or the tummy, to be precise). It can be tricky to treat and often needs a lot of time, money and persistence to get any resolution to pain, gut disturbances, and improvements in fertility.
Western medicine has some answers when it comes to endometriosis treatments, but unfortunately, many of these involve drugs and surgery, which can compromise health further. I always recommend undergoing a course of acupuncture and Chinese medicine for any endometriosis pain, as a more natural treatment approach. Alongside acupuncture, I recommend trying out the following top three remedies you can easily do at home.
1. Castor oil packs
Castor oil packs are a very traditional method for treating endometriosis, fibroids, period pain and even lower back pain. Castor oil is absorbed directly into the skin and in traditional medicine has properties that move blood and blockages which cause pain.  
Find out how to make your own castor oil pack in this quick video.
You should avoid using a castor oil pack when you menstruate (but before is ok) if you are pregnant or severely unwell. Otherwise, it is fine to use anywhere on the body when needed. It's also an idea to avoid using a pack just after ovulation if you are trying to get pregnant. 
To use a pack, simply soak an absorbent cloth (like a Chux super cloth) in castor oil in a jar. Place directly on the area, cover in cling film, and then apply a heat pack/ hot water bottle. Leave for 90 minutes and use whenever needed (you can re-use the same cloth; just seal it in the jar with the oil for next time). For best results, it is recommended to use a castor oil pack continually for 3 months to notice positive benefits.  
2. Endometriosis diet: eat anti-inflammatory
Food is medicine, and mindfully eating to support your hormones is a powerful tool against pain and inflammation, and should be a part of your endometriosis treatment reigeme.
Endometriosis is fuelled by the hormone estrogen (of which there are actually good types and bad types) and prostaglandins, which are involved in inflammation. The goal of the diet is to reduce unhealthy estrogens and prostaglandins, which will have a beneficial knock-out effect in many areas of health including mood, energy, muscle and joint pain and gut issues. This diet can also help reduce skin breakouts (bonus!)
Foods to avoid: Saturated fats, trans fats, (think butter, take away foods, doughnuts, etc.) Excessive red meat and ham (moderate amounts are ok). Excessive alcohol (more than 3-4 drinks per week), caffeine (more than one coffee per day), foods high in processed sugar, and smoking (not a food but important to know!) 
Foods to include: Peas, beans, ginger, Brussels sprouts, beets, watercress, carrots, parsnips, cabbage, broccoli, sprouted seeds, rhubarb, cauliflower, fennel, garlic, celery, parsley, radishes, onions, leeks, sweet potatoes, cucumbers, green beans, apples, lemons, blueberries, raspberries, apricots, dark chocolate, and chia seeds. 
This list is not strict, meaning you should definitely include a wide range of other fruits, veggies, fats and meats in your diet. This is simply a guide as to the most helpful foods to balance hormones and prostaglandins in your diet. 
3. Turmeric
Turmeric is well-documented for use as a natural anti-inflammatory spice. The key to its reputation lies in the curcumin, the active ingredient in turmeric and a strong anti-oxidant. As well as helping to reduce the inflammation involved in endometriosis, it may have protective properties against heart disease, cellular mutation, even Alzheimer's and arthritis.  
Turmeric does need to be fresh and of high quality, so its best to invest in a good quality organically grown batch. You can easily drink turmeric in a golden latte, here's the recipe: 
To make a batch of turmeric golden latte spice mix:
1/4 cup ginger spice 
1/4 cup cinnamon spice 
1/2 cup turmeric spice 
Mix well and store in an airtight container

To prepare your golden latte:
1/2 teaspoon of your spice mix 
1 1/2 teaspoon hot water 
2 shots of dandelion instant tea 
1 tablespoon of honey 
1 1/2 cups coconut milk 
Yum! 
Acupuncture and endometriosis
I hope you find these easy remedies for naturally assisting with endometrial pain useful. At Qi Medicine, we love helping women overcome their pain and inflammation naturally, so if you are finding your home remedies are not cutting it alone, it might be worthwhile booking a consultation to discuss how Chinese medicine can help you.
Acupuncture is known to help alleviate pain and stress associated with endometriosis inflammation.
 Check out our page on treating endometriosis with acupuncture here, or contact us on (03) 8394 7665 to find out more.
Bookings
Book online here or phone the clinic on (03) 8394 7665 to book your acupuncture treatment today.
Are we easy to get to?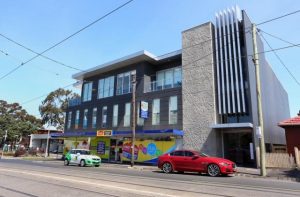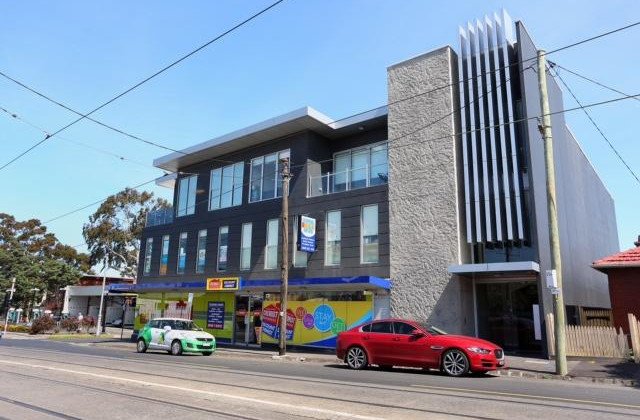 The clinic is located at Suite 4, Level 1, 151 Pascoe Vale Rd, Moonee Ponds. (Please ensure you take the ground floor elevator to reach us or level one.)
We provide acupuncture to the North Western suburbs of Melbourne and are close to Highpoint. Qi Medicine acupuncture is minutes away from Ascot Vale, Essendon, Avondale Heights, Maribyrnong, and Brunswick West. We also service many clients with acupuncture and Chinese medicine in Travancore, Flemington, Aberfeldie, Maidstone, and we are just 10 km from Melbourne city.
By Sheena Vaughan. Follow Sheena on Facebook and stay up-to-date with all the latest news and deals with Qi Medicine.