Acupuncture for pain relief near you
Want to know if we are the right pain clinic for you? Book a complimentary 10-minute discovery call with one of our team.
Request a callback from one of our expert team members. Find out if we are the right clinic for you, and what we can do to help.
Understanding back pain
Back pain is a common condition that affects millions of people worldwide.
It can range from mild discomfort to severe pain, and it can be caused by a variety of factors, such as muscle strain, poor posture, herniated discs, or underlying medical conditions. Regardless of the cause, living with back pain can significantly impact one's quality of life.
Traditional treatments for back pain
When it comes to treating back pain, traditional methods often involve the use of pain medication, physical therapy, or surgery.
While these treatments may provide temporary relief, they often come with side effects or risks. Moreover, they may not address the underlying cause of the pain, leading to recurring episodes.
What can I expect in acupuncture treatment?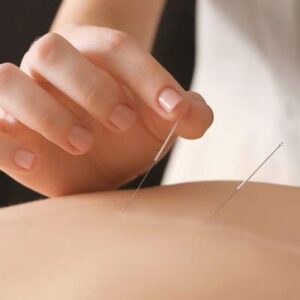 When you visit our clinic for acupuncture treatment for low back pain in Melbourne, you will receive a consultation and treatment, along with dietary, exercise and lifestyle advice.
Your practitioner may sometimes observe your wrist pulse, tongue and ask you several questions about your current and past state of health. If you have a complex issue ( more than just pain ) you would like help with, then this process is used to obtain a whole picture of your health in order to individualise treatment to your specific needs.
The treatment itself may involve the insertion of several fine sterile and disposable needles, which act to stimulate the body's own natural healing mechanisms. During treatment, you will rest on a massage table in a warm, comfortable room with soothing music. You will often feel very relaxed after a session.
It is best to drink plenty of water and do not undergo intense physical or mental activity for a few hours after your session to let the internal healing continue after you leave the clinic.
Benefits of acupuncture
The benefits of acupuncture extend beyond pain relief.
Many patients also report improved sleep, reduced stress levels, and a boost in overall energy.
This holistic approach to wellness can be attributed to acupuncture's ability to not only alleviate symptoms but also address the underlying imbalances in the body.
Unlike pain medication, acupuncture is a safe and drug-free alternative.
This makes it an attractive option for those seeking natural pain relief without the risk of dependency or adverse side effects.
Additionally, acupuncture can be used alongside other conventional treatments or as a standalone therapy, depending on the individual's needs and preferences.
Are we registered, qualified health professionals?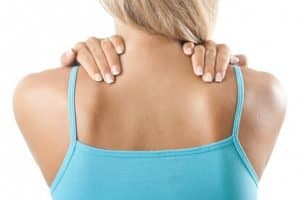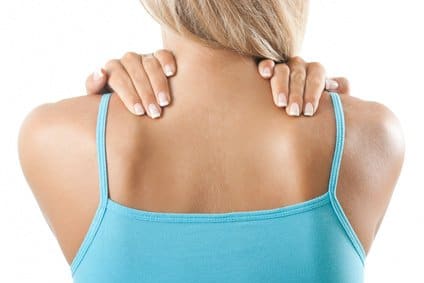 Yes! It is good to know that all practicing acupuncture and Chinese medicine doctors in Australia are registered with AHPRA, the key governing body which is responsible for regulating all doctors, nurses, physiotherapists, chiropractors, etc, in Australia.
What this means for you is that the therapist you see for your lower back pain acupuncture in Melbourne is fully qualified by Australian standards, and will maintain their continued professional development, to help ensure your treatment is to a high standard.
Acupuncture may prove beneficial for a number of other painful conditions
In addition to being useful for sciatica and lower back pain, there is ongoing research exploring the effectiveness of acupuncture and Chinese medicine for a number of painful conditions including:
Joint, muscle and pain conditions:
Upper body:
Migraine and headache pain
Shoulder impingement syndrome pain
Elbow joint pain
Temporomandibular (jaw) pain or TMJ
Neck pain
Carpal tunnel syndrome
Chest and rib pain
Sinus pain
Lower body:
Knee osteoarthritis pain
Hip, knee and ankle pain
Muscle pain associated with restless leg syndrome
Sciatica
Period pain
PMDD
Inflammation and chronic:
Osteoarthritis
Rheumatoid arthritis
Fibromyalgia
Postoperative muscle pain
Post-stroke shoulder pain
Prostatitis pain/chronic pelvic pain syndrome
Muscle pain associated with restless leg syndrome
Shingles pain
Why would you choose acupuncture for your muscle and joint pain?
Can address not only your symptoms but can also address the root cause
Allows healing within your body without suppressing immunity
May be used by people of all ages
Does not result in ill side effects as with some Western medications
Sessions can be relaxing and rejuvenating and can leave you feeling calm and happy
Acupuncture does not replace all medical treatments available, and your doctor should be consulted before you discontinue any other forms of treatment. Acupuncture will often complement Western medical treatments by encouraging healing and recovery.
Acupuncture is mostly very gentle and relaxing. When you receive a treatment you will lie under warm fluffy towels, taking some time to escape and unwind.
Often you will barely feel the points used as they are placed with expert precision and care. After your treatment, you will often feel rested, relaxed and rejuvenated.
Advice about acupuncture's potential side effects and results
On the whole, acupuncture is considered gentle, but like with any form of therapeutic intervention, there may be some unwanted side effects. These include:
Bruising and tenderness at the site of treatment
Feeling tired after treatment
Some pain and redness at the insertion site
Some swelling at the insertion point
It is common to need to undergo a series of sessions to achieve therapeutic benefit with acupuncture, so please be mindful of this when considering treatment.
At Qi Medicine, we pride ourselves on helping you overcome chronic pain and discomfort. We understand that you may have tried a few other therapies and perhaps have not had the result you were looking for with your back pain and sciatica.
At our Moonee Ponds clinic, we will work with you to help you overcome your pain naturally, without drugs or surgery. Acupuncture for lower back pain and sciatica pain may be clinically effective and provide you with long-term benefits.
Conclusion: Is acupuncture right for you?
If you're tired of living with back pain and are seeking a natural and effective solution, acupuncture may be worth considering. With its holistic approach and proven benefits, acupuncture can provide not only relief from back pain but also improved overall well-being.
Remember to consult with a qualified acupuncturist to determine if acupuncture is suitable for your specific condition. With their expertise, they can develop a personalized treatment plan that addresses your unique needs and goals.
Don't let back pain control your life any longer – discover the transformative power of acupuncture today.
Acupuncture prices
See our pricing page here
Acupuncture for back pain bookings
Book online here or phone the clinic on (03) 8394 7665 to book your acupuncture treatment today.
Are we easy to get to?
Find us on Google maps here: Qi Medicine acupuncture in Moonee Ponds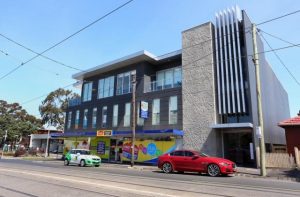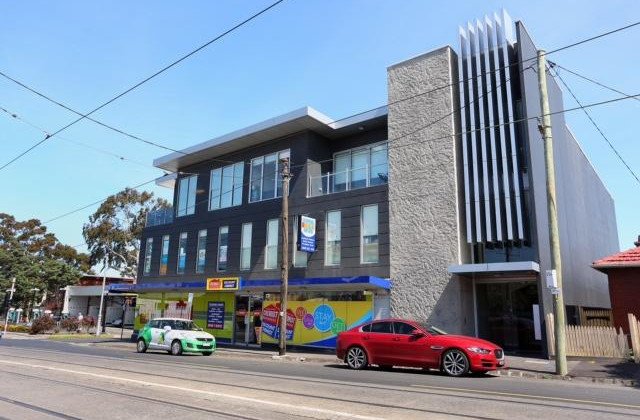 The clinic is located at Suite 4, Level 1, 151 Pascoe Vale Rd, Moonee Ponds. (Please ensure you take the ground floor elevator to reach us or level one.)
We provide acupuncture to the North Western suburbs of Melbourne and are close to Highpoint.
Qi Medicine acupuncture is minutes away from Ascot Vale, Essendon, Pascoe Vale, Avondale Heights, Maribyrnong, and Brunswick West. We also service many clients with acupuncture and Chinese medicine in Travancore, Flemington, Aberfeldie, Maidstone, and we are just 10 km from Melbourne city.