Pregnancy acupuncture Melbourne
Qi Medicine provides pregnancy acupuncture in Melbourne to help you through each phase of the journey.  When it comes to women's health throughout pregnancy, acupuncture and Chinese medicine may be considered to be a holistic and nurturing treatment option.    
(October 13th, 2021 update: Whilst the virus is not yet seen to affect pregnant mothers and babies adversely, studies have shown that lack of physical activity due to lockdown restrictions has been linked to lower well-being of maternal health [1]. Keeping active is important! ).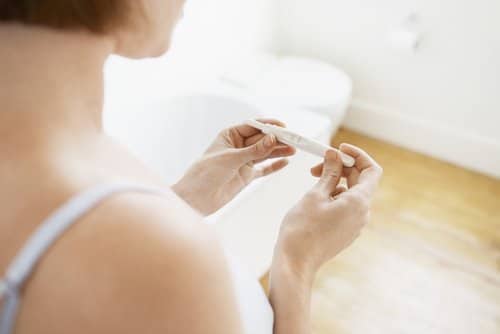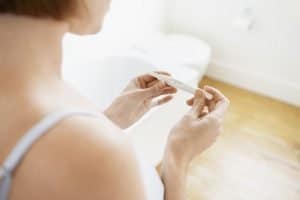 More and more women are looking for natural options to help them through pregnancy symptoms, regulate cycles, balance hormones, rejuvenate the skin, and reduce stress. 
Women and couples are also looking for more ancillary support when going through IVF and fertility, without the excessive use of synthetic hormones and drugs. 
Are you at the start of your conception journey? Then read more about acupuncture and fertility here.
How our team can help you
The registered Chinese medicine practitioners at our Moone Ponds clinic have extensive experience in working with a range of women's health issues, from pain relief during your period, to acupuncture for pregnancy symptoms such as muscle aches and nausea, to stress reduction in preparation for labour induction, and much more.
Each of our doctors of traditional Chinese medicine has undergone extensive training and education in their fields. In addition to a bachelor's degree in health science, each practitioner has spent numerous hours each year refining skills and abilities through further study, so we can provide you with the most updated and effective healthcare, relevant to your needs. find out more about our team here.
Find out more about acupuncture and labour induction here.
Acupuncture and fertility, pregnancy and post-birth recovery
Safe pregnancy acupuncture for back pain and pelvic pain
Neck and shoulder tightness through pregnancy
Management of nausea through pregnancy
Acupuncture for pre-labour induction preparation, including reducing stress and muscle relaxation
Post-birth recovery management, reducing stress and fatigue
Addressing nutritional needs during pregnancy and after birth
Promoting emotional and psychological wellbeing post-birth
The team at Qi Medicine has a particular interest in working with women with fertility issues (read more about this on our fertility and IVF page) and is interested in both female and male factors in infertility. Our acupuncturists take a unique approach that aims to support and nourish you through what can often be a challenging time.
Pre-birth preparation and support
When it comes time to grow and nurture your child, our therapists may also be able to help you in the management of some pregnancy-related symptoms.
These include and are not limited to; lower back or pelvic pain, nausea, fatigue, or stress before labor.
Of course, we know pregnancy is a roller coaster of emotions and physical changes, and many women can feel stressed leading up to birth. This can be exacerbated particularly if they do not have the support they need.
At our acupuncture clinic, our aim is to help you feel comfortable and happy leading up to your birth. Our acupuncturists want you to feel you can embrace this next phase of your life feeling educated and confident.
We take care to closely monitor you alongside your regular health care provider, leading up to and through the birth process. Our caring team will be constantly checking in not only with your physical but mental health, to make sure you are feeling 100% supported.
Postnatal acupuncture- the fourth trimester
This is the time when you and your partner perhaps need the most support. Your hormonal profile changes dramatically after giving birth, which is simial to a state of menopause. This temporary but dramatic change in hormones can lead to huge changes in your ability to cope with stress and fatigue.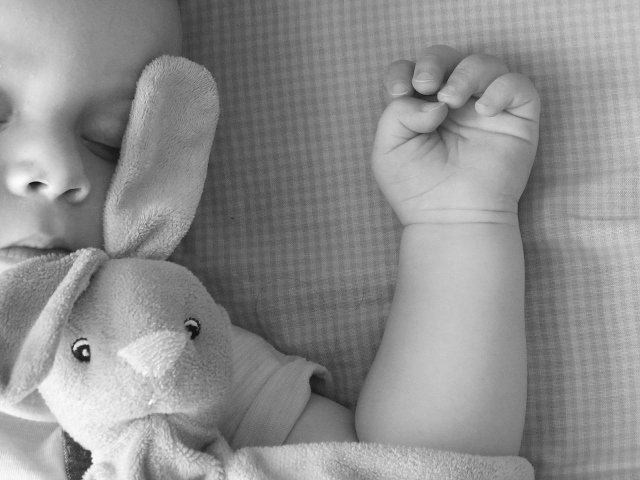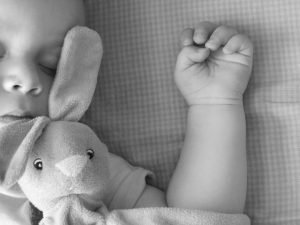 On top of this, you may be needing to recover from scarring or surgery, whilst trying to care for the needs of a newborn 24 hours per day. If you do not have the correct emotional, nutritional, and physical support at this time, you can quickly become overwhelmed and stressed.
This crucial 3-6 months after birth, or the fourth trimester as it is also known, is a time when our supportive team will be able to guide and nurture you– most of us on the team are mothers who have been there before too!
This is especially important when partners go back to work, and you are left to manage the daily household tasks mostly on your own.
Bringing bubs to your appointment
We know it can be tricky to get a sitter to look after your little one, so please call reception to arrange a time to bring your little one with you to your session. This can make it easier for you to get the care you need- as long as you don't mind letting us have a cuddle. 🙂
Our practitioners are always available for a chat if you would like to find out more about acupuncture for pregnancy, or if you have any concerns or questions.
You can feel free to contact the clinic anytime for a private phone consultation.
Acupuncture and Chinese medicine may be also beneficial for:
Your cycle
Relieving pelvic and back pain associated with irregular or painful cycles (dysmenorrhea)
Pain, stress, and fatigue associated with PCOS
The pain and stress associated with PMS (pre-menstrual symptoms)
General fatigue and stress
The pain and stress associated with irritable bowel syndrome and constipation
Skin
Typically, our therapists will usually recommend you take a course of acupuncture and Chinese herbal medicine. This can involve diet, lifestyle, and stress management advice.
Our treatment approach is a little more involved than just popping a pill! We choose a holistic approach may help provide you with the long-term support you are looking for.
We can work with your GP or other health care provider to help ensure a safe, smooth treatment. Our doctors also enjoy working with women with chronic conditions such as endometriosis, PCOS (polycystic ovarian syndrome), and chronic acne.
[1]
https://www.frontiersin.org/articles/10.3389/fgwh.2020.00001/full
1Program for Pregnancy and Postpartum Health, Faculty of Kinesiology, Sport, and Recreation, Women and Children's Health Research Institute, Alberta Diabetes Institute, University of Alberta, Edmonton, AB, Canada
2Faculty of Medicine and Dentistry, Women and Children's Health Research Institute, University of Alberta, Edmonton, AB, Canada
Cost of pregnancy acupuncture in Melbourne
See our pricing page here
Bookings
Book online here or phone the clinic on (03) 8394 7665 to book your acupuncture treatment today.
Are we easy to get to?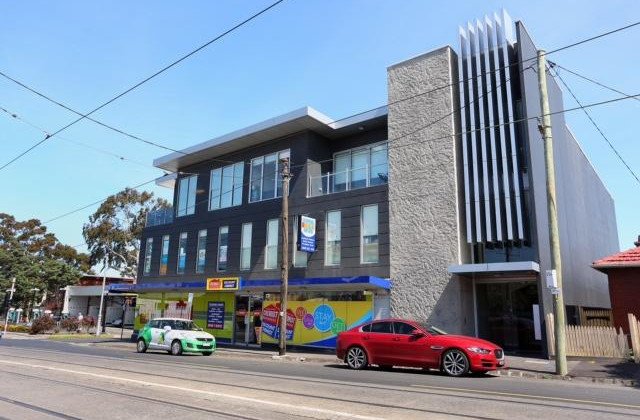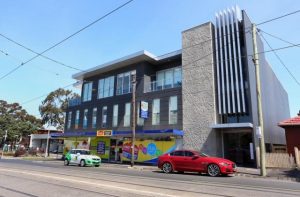 The clinic is located at Suite 4, Level 1, 151 Pascoe Vale Rd, Moonee Ponds. (Please ensure you take the ground floor elevator to reach us or level one.)
We provide acupuncture to the North-Western suburbs of Melbourne and are close to Highpoint.
Qi Medicine acupuncture provides pregnancy acupuncture in Ascot Vale, Essendon, Avondale Heights, Maribyrnong, and Brunswick West.
We also service many clients with acupuncture and Chinese medicine in Travancore, Flemington, Aberfeldie, Maidstone, and we are just 10 km from the city.
Follow Qi Medicine on Instagram and Facebook and stay up-to-date with all the latest news.