Acupuncture Practitioner Job Melbourne 
Last updated 6th December 2023
Currently accepting expressions of interest 
Moonee Ponds, Melbourne  |  Excellent remuneration | Incredible team | Streamlined clinic 
Are you seeking a job in acupuncture?
An exciting opportunity exists to broaden your practice with acupuncture and Chinese medicine in a people-focused, supportive environment.
Do you know you want to work in a practice with a compassionate, supportive team?

Do you have the desire to see 40+ patients a week?

Do you dream of having full-time reception support and a clinic that runs effortlessly, so you can focus on being an outstanding practitioner?

Are you ready to take off with a REAL career pathway and opportunities?
Qi Medicine is looking for its next practitioner to join our growing team.
 About the role
We are seeking a self-motivated, energetic, and confident therapist to join our team.
This acupuncture job is a unique opportunity for you to grow as a practitioner in a genuinely supportive and rewarding role.
Eager new graduates are welcome to apply
Seeing fertility and pregnancy clients, plus also a diverse range of conditions
Able to work up to and beyond 40+ patients per week over a minimum 2-3 days
Work
Desire to work in a team environment with ongoing support
You will enjoy full reception support whilst working with a team of passionate, supportive practitioners.
In addition, you will receive support from management and senior practitioners to help grow your practice and provide outstanding healthcare to the community.
Our busy yet welcoming clinic will allow you two rooms simultaneously with ease, and you will be rewarded with a steady flow of patients for your hard work and dedication.
What you will get out of this role
Qi Medicine strives to serve and support all its staff members, because if you cannot shine as a TCM doctor, then you cannot do your best work for your patients.
Therefore, in this position, you will enjoy:
Real structure for growth and supportive feedback 
An opportunity to follow a rewarding, long-term career pathway ( we want you with us for the long haul!)
Real support from a diverse team of therapists without competition or judgment
The most amazing in-house reception team a clinic could want
A steady stream of new patients for the clinic each month for a hardworking, dedicated professional
In addition, you will receive:
A high-exposure clinic that attracts a stream of new patients
Excellent working conditions plus a modern, sound-engineered clinic
Excellent financial remuneration and the choice to earn a real living from your craft
Large, comfortable modern rooms, a secure environment with great off-street parking
HICAPS and EFTPOS, plus easy-to-use online practice management software
What we will expect from you in this role
We don't mind how you do your thing, just as long as you are someone who:
Isn't shy about promoting yourself
Is confident and has conviction in your role
Is a team player, willing to grow and develop with regular feedback, mentoring, and goal setting
Understands the value and importance of you supporting your clinic and being involved in business growth
Has a genuine work ethic and takes responsibility for their thoughts, feelings, and actions
Has a desire and passion to really engage with your workplace- no cruisers, please!
Plus, it will be extremely important you are able to:
Work on issues and blocks in your practice through mentoring (such as patients dropping off, bad habits, etc)
Be ok with making mistakes, learning from them, and not being perfect!
Is non-competitive and understand the importance of respecting and supporting your co-workers
Duties in this role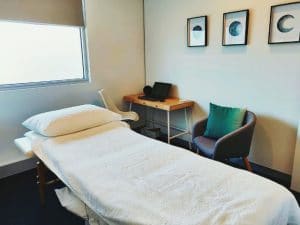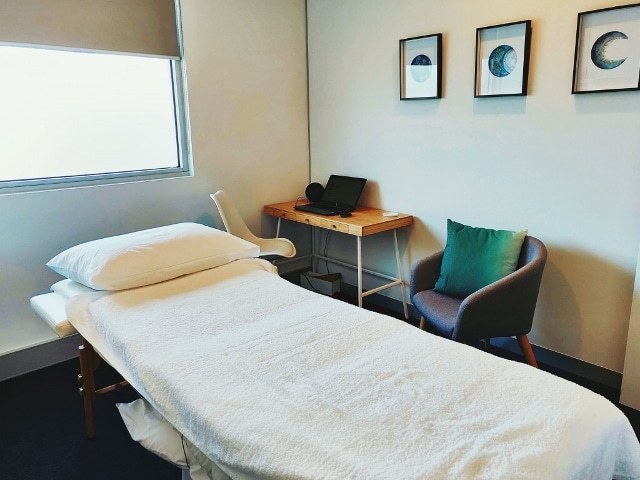 In this role you will be expected to perform duties pertaining to client treatment, follow and care. These duties include:
Performing all clinical treatments within the allocated time frame
Providing clients with treatment timelines and expectations, plus treatment plans
Being the primary contact for clients with questions/ concerns
Selling herbal and other products per client needs
In addition, you will be required to:
Maintaining all client records in Cliniko practice management software
Promoting self through social media, blogs online, networking, and other marketing platforms
Integrate with and support a thriving team and culture, that in turn will support you back
Any other duties required to support the success of your practice and the clinic as a whole
About Qi Medicine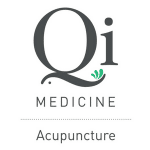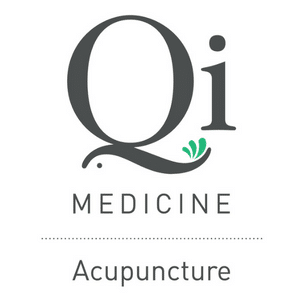 Qi Medicine has been in operation in Melbourne since 2006 and is now a 5 room multi-modality clinic in the heart of Melbourne.
We offer a lot! Find out more about us on our About Us page here.
With a loyal local following, we pride ourselves on offering excellent quality of service and care to our predominantly female client base.
Acupuncture job application details
Please include your Curriculum Vitae and cover letter outlining:
What relevant experience do you have?
Why you would be a good fit for the clinic?
please email all applications to [email protected]