Massage near me | Myotherapy near me | Moonee Ponds
Updated 5th December 2023: Remedial massage and myotherapy are currently unavailable, but watch this space- we shall have a new therapist soon. Thank you!
Massage in Moonee Ponds- what should I expect?
Our Moonee Ponds massage therapists have undergone formal training archiving a diploma of remedial massage and a diploma of myotherapy.
From these qualifications, you not only enjoy the benefits of claiming your session on private health insurance, but you know your Massues therapist has the highest level of training available in Australia.
Remedial massage and myotherapy training provides a thorough understanding of the physiology of the human body.
The term remedial is often interchanged with 'deep tissue massage' and literally means to remedy or fix a problem. This means your treatment will be generally geared to helping you overcome pain or tightness that has been causing you problems.
At Qi Medicine, we have therapists who can offer pregnancy massage, pain relief, and sports massage for specific issues, or just a relaxation treatment to help you unwind.
Monee Ponds myotherapy treatments.
Myotherapy is a type of physical therapy (similar to massage) used to treat or prevent muscle pain and restricted joint movement.
There is a lot of overlap between massage and myotherapy, however, the key difference with myotherapy is that your therapist has a deeper understanding of human anatomy, and treats the myofascial connections in the body.
Myofascia is the thin, fibrous sheets of tissue that surround and separate muscles. Ligaments and tendons are comprised of bundled myofascial.
Myotherapists, with their deeper knowledge of anatomy and movement, are able to provide more comprehensive treatment and work on deeper levels of dysfunction in the body.
The philosophy of myotherapy is founded on Western medical principles including anatomy, physiology, and biomechanics. You don't need a referral from a doctor to make an appointment with a myotherapist.
As with remedial massage, myotherapy may be used for pain relief in pregnancy, sporting injuries, chronic pain, tightness in the muscles and joints, or to help relax and de-stress the body.
The myotherapist in our Moonee Ponds clinic will be able to combine massage with your myotherapy to tailor your treatment to your needs.
What can remedial massage and myotherapy treat?
Your therapist is skilled at helping you overcome painful, chronic issues including:
Pregnancy massage and labour preparation
Post-partum ( after pregnancy) massage and support
Chronic and acute lower back pain
Neck and shoulder pain and stiffness
Wry neck and frozen shoulder 
Jaw pain and stiffness
Pain due to slipped discs and nerve compression
Tension headaches and migraines
Pain in the shoulder blades and spine
Tendonitis, arm and elbow pain
Hip and gluteal pain
Leg tightness, knee pain
foot and calf pain
Your therapist can also help you with general stress and health maintenance, and address:
General muscle aches and pain
Stress relief and relaxation
Pregnancy massage for hip, back, and pelvic pain
Difficulty sleeping and low mood
Post work out recovery
The Qi Medicine team
Our  team is highly professional, knowledgeable and personable. The Qi Medicine clinic in Moonee Ponds and on the Essendon border has been in operation since 2006 offering a combination of acupuncture, remedial massage, pregnancy massage, sports injury massage, deep tissue massage, and myotherapy.
We know what makes a wonderful massage treatment, and our key focus is the outstanding client experience. This is why we go the extra mile to serve you with:
Easy on-street parking and lift access to our clinic
Quiet, temperature-controlled, spacious treatment rooms
Enjoy a full hour for your session each time
A slow, relaxed pace, giving you time to unwind and relax
Complimentary refreshments at the conclusion of your session
Claiming your session with private health rebates
At Qi Medicine we have on-the-spot health fund claiming through all participating health funds, making your experience even more streamlined.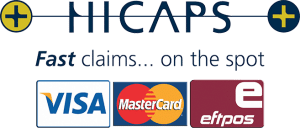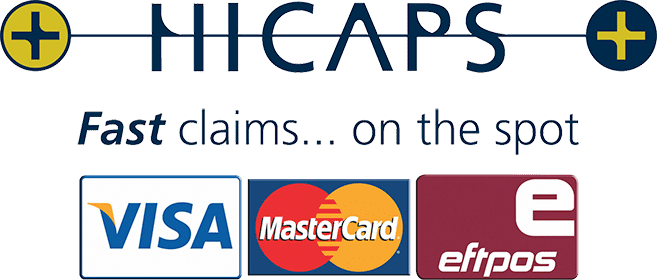 Our therapist is registered with all Australian health funds, and we have HICAPS on-the-spot claiming for your treatments.
You may be able to claim the cost of your massage or myotherapy through your private health insurance. Please contact your health provider to find out exactly how much you will get back per session, as this does vary from fund to fund.
Massage and myotherapy cost
See our pricing page here
Moonee Ponds massage bookings
Book massage or myotherapy here
Are we easy to get to?
The clinic is located at Suite 4, Level 1, 151 Pascoe Vale Rd, Moonee Ponds. (Please ensure you take the ground floor elevator to reach us or level one.)
We provide massage and myotherapy services to the North Western suburbs of Melbourne and are close to Highpoint.
Qi Medicine is minutes away from Ascot Vale, Essendon, Avondale Heights, Maribyrnong, and Brunswick West. We also service many clients with acupuncture and Chinese medicine in Travancore, Flemington, Aberfeldie, and Maidstone, and we are just 10 km from Melbourne city.