Don't pay too much for skin needling in Melbourne.
Our Moonee Ponds clinic offers affordable skin needling as a part of our cosmetic acupuncture packages.
What is skin needling?
Skin needling is a modern invention, whereby your skin is pricked with 100's of microneedles in the form of a derma roller. Skin needling may help to promote firmer, stronger skin with each session by encouraging collagen and elastin production. Derma rolling is a virtually painless treatment without bleeding or bruising.
At Qi Medicine, we give you a dermal roller to take home, as part of your cosmetic acupuncture package.
Dont worry, we give you full instructions and support on how to use your home skin needling kit, and you will soon become a dermal rolling expert!
What does skin needling feel like?
During skin needling, you will feel a prickle or tingle on the skin. The needles on the roller are very fine and the sensation for many is very manageable. After your session, your face will feel slightly warm, with any redness clearing within a few hours of treatment. 
How does skin needling affect my skin?
Skin needling with a derma roller will leave extremely small micro-tears in the skin's surface. These are not visible and will not lead to scarring or disfiguration in any way. The body's immune system will respond to these tears by re-building the matrix of the skin, namely collagen and elastin fibers (we all know how important collagen is for skin health!) This process is also known as collagen induction therapy.
Over several sessions, the skin may grow stronger through this cellular regeneration effect. There are minimal side effects to this procedure and we do not use any chemicals, peels, fillers or plastics in the process. Simply put, we let the body do all the hard work by rebuilding your skin from the inside out.
Is dermal rolling safe?
Dermal rolling is one of the most minimally invasive ways to boost cellular repair in the skin, without the harmful side effects of injections, fillers, chemical peels, and other nasty procedures. At Qi Medicine, we are all about natural and will use certified organic products during your treatment to boost the skin's own natural healing capabilities. 
Like all procedures, some side effects of skin needling are present. these include:
Redness and swelling of the skin
Some tenderness and sensitivity of the skin 
allergic reaction to metals
Feeling hot and uncomfortable in the face
Skin needling should not be used if you have:
Active acne

Herpes labialis or any other local infection such as warts

Moderate to severe chronic skin diseases such as eczema and psoriasis

Blood dyscrasias, patients on anticoagulant therapy

Extreme keloidal tendency

Currently undergoing chemo/radiotherapy
Will it work on my scarring?
Acne scarring can be emotionally painful, and we at Qi Medicine understand that you want to minimise acne scars as much as possible. Whilst skin needling will not erase all scarring and skin damage, it may help to soften scarring through the natural skin regeneration process.
Skin needling can be a better treatment option than laser treatment as some people do not tolerate the burning effects of laser treatment well. For those with dark complexions, skin needling could be a viable option- laser is often not at all recommended for those with dark skin as it can affect the pigmentation of the skin.
What results can I expect?
Treatments will take time to take effect as the body will need time to heal. The formation of new collagen cells can often take several weeks to months, a little longer the older we get. Whilst treatment will never erase all signs of aging, skin needling might help your skin to look as fresh as possible, for someone of your age and lifestyle.
What should I expect in a session?
If you are looking for reputable skin needling in Melbourne, then our clinic should be your first choice.
We offer skin needling training as an integral part of our cosmetic acupuncture packages. Read more about cosmetic acupuncture here.
Because at Qi Medicine we are registered practitioners of traditional Chinese medicine (not just beauty therapists) we take great care in providing you with the most natural, holistic treatment possible. We know that many skin problems such as premature aging, redness, and pigmentation can be a sign of more severe underlying health imbalances.
The face is a beacon, therefore when your health is poor the face is the first place it will show. Qi Medicine offers comprehensive facial rejuvenation and cosmetic acupuncture designed to not only address your cosmetic issues but also boost your health from within with traditional medicine.
Why would I choose this over say, laser?
Good question!  Lasers by their very nature burn the skin and peel away the top protective layer of the epidermis. This can leave the skin vulnerable to infection, may lead to scarring, and is overall very traumatic for the skin. Skin needling does not burn the skin in this way, and in fact leaves most of the top layer of the skin intact, dramatically reducing the healing time compared to a laser treatment.
What is the cost of skin needling?
We know what some other salons are charging for their treatments- and it is a little over the top. Qi Medicine will not charge you in excess of $350 per roller because we are an ethically run clinic, and we like to keep things fair for everyone. Qi Medicine should be your first choice for skin needling in Moonee Ponds.
For skin needling Melbourne prices, see our pricing page here
Skin needling bookings
Book online here or phone the clinic on (03) 8394 7665 to book your skin needling session in Moonee Ponds today.
Are we easy to get to?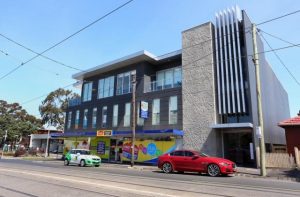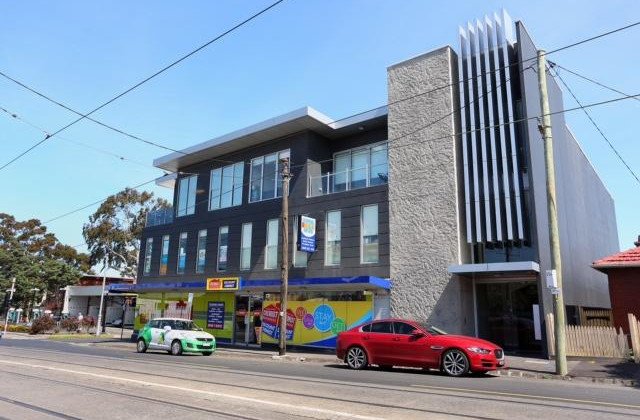 The clinic is located at Suite 4, Level 1, 151 Pascoe Vale Rd, Moonee Ponds. (Please ensure you take the ground floor elevator to reach us or level one.)
We provide acupuncture to the North Western suburbs of Melbourne and are close to Highpoint. Qi Medicine acupuncture is minutes away from Ascot Vale, Essendon, Avondale Heights, Maribyrnong, and Brunswick West. We also service many clients with acupuncture and Chinese medicine in Travancore, Flemington, Aberfeldie, Maidstone, and we are just 10 km from Melbourne city.