One of the biggest zappers of energy, motivation and your lust for life, is neck and shoulder pain.
In this video, I show you what to do for neck pain, using a gua sha tool. Now you are probably thinking to yourself- what on earth is gua sha? Well, this is simply the Chinese name for 'scraping tool', an ancient device used for instant relief from neck to shoulder pain, neck shoulder pain and headache, or any other muscle tension for that matter.
For neck pain: If you are trying exercises for neck pain relief but this is not quite cutting it, then trying gua sha for neck pain should be your next choice. You can also jump to gua sha facial Melbourne below.
Gua Sha treatment- what do you need?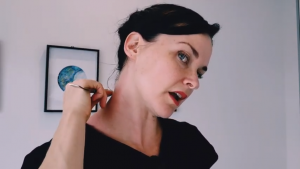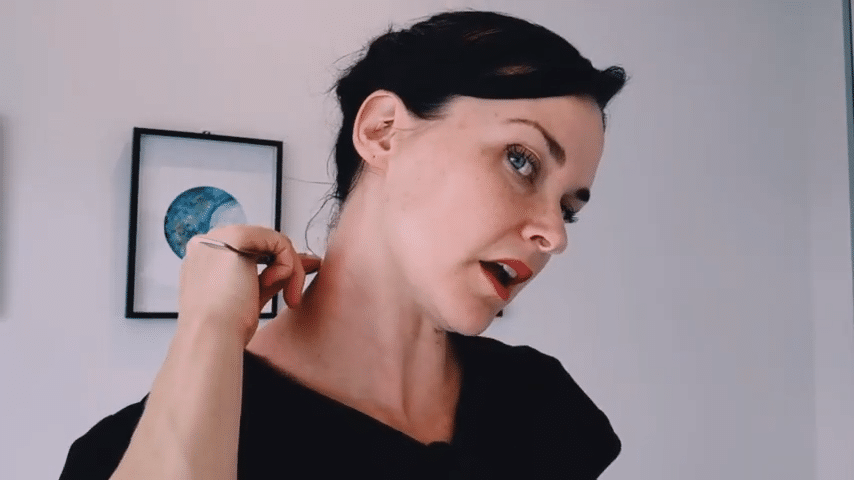 For gua sha for neck pain or gua sha for the face, you can simply use a metal spoon out of your kitchen drawer. Traditionally, the Chinese use a ceramic soup spoon, gua sha rose quartz or jade, and it is difficult to know which gua sha tool is best.
I recommend using whatever you have on hand. If you need to wait weeks for your jade stone or rose quartz facial tool to arrive from your online purchase, but you have shoulder and neck pain now, then using a gua sha with a spoon is best.
How to gua sha for neck pain
For neck pain, it is the easiest thing in the world to use a gua sha tool.
Oil to use with gua sha: I recommend my anti-aging serum we use in our cosmetic acupuncture treatments. This stuff is organic, with Chinese herbal extracts which are great for the skin. You can find out more about purchasing this oil from us by contacting us.
Rub your gua sha oil on the area you want to treat. You can do gua sha on the neck, shoulders, and gua sha on the face and jaw too.*
Follow the instructions in this gua sha you tube video to get the most out of your gua sha treatment.
Facia gua sha
I will have a more detailed gua sha facial Melbourne video series coming out shortly, so watch this space!
You can subscribe to Qi Medicine newsletter below to receive updates the very instant this series is released, with amazing natural facial rejuvenation tips, facial yoga, explainers to the meanings behind lines and wrinkles, and facial gua sha guides.
Gua sha facial Melbourne- Does gua sha work?
Gua sha is not just for the neck and shoulders.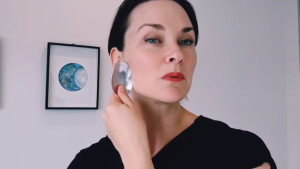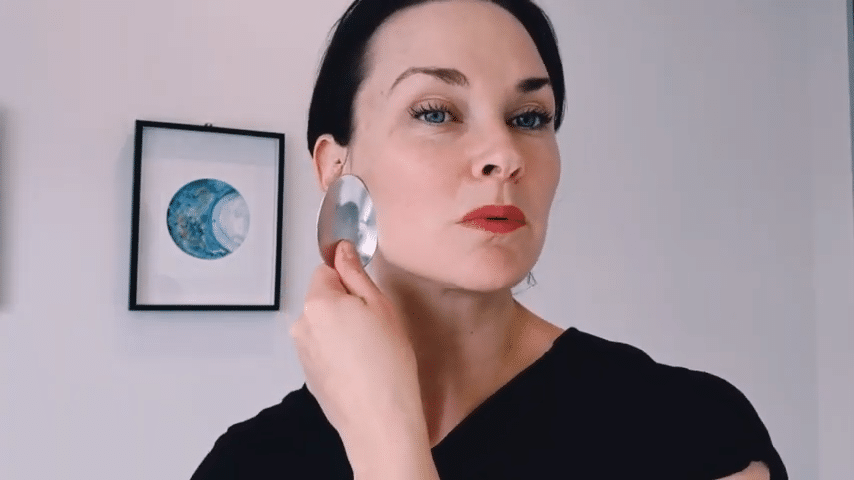 We use gua sha face benefits for our cosmetic acupuncture clients in our Melbourne clinic. Gua sha works by helping to soften tight muscles, improve blood flow to the skin and muscles of the face, flush away waste products through improving blood and lymphatic flow, and softening deep lines and wrinkles.
A gua sha before and after can be seen as part of cosmetic acupuncture, and many patients report really feeling the knots in their face and forehead being relieved after gua sha! It is a very interesting, but enjoyable experience.
Other posts you may like
Bookings for cosmetic acupuncture and gua sha
Book online here or phone the clinic on (03) 8394 7665 to book your acupuncture treatment today.
Our acupuncture clinic location
The clinic is located at Suite 4, Level 1, 151 Pascoe Vale Rd, Moonee Ponds. (Please ensure you take the ground floor elevator to reach us or level one.)
We provide acupuncture in pregnancy Melbourne to the North Western suburbs of Melbourne and are close to Highpoint. Qi Medicine acupuncture is minutes away from Ascot Vale, Essendon, Avondale Heights, Maribyrnong, and Brunswick West. We also service many clients with acupuncture and Chinese medicine in Travancore, Flemington, Aberfeldie, Maidstone, and we are just 10 km from Melbourne city.
Follow Qi Medicine on Instagram and Facebook and stay up-to-date with all the latest news.