Reiki Melbourne: What is Reiki?
Reiki is a very effective and very gentle energy healing method. It treats your whole body, not just your symptoms. Reiki simply utilises the subtle yet powerful electromagnetic force that is present in human beings, and powers life in each and every cell of the body.
How does Reiki work?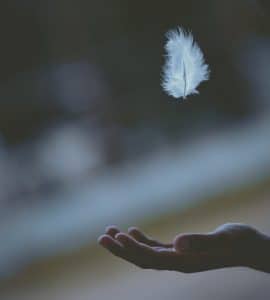 Your practitioner acts as an energy channel for the healing energy from the universe to flow through their hands to you. There may be no contact from the therapist's hands or gentle contact on some areas of the body.
This gentle movement of energy from the practitioner's body to yours may cause big shifts toward health. Because at the molecular level all of your physical existence, thoughts, and feelings are a culmination of electromagnetic energy waves and pulses, Reiki can work on several levels.
Reiki may be used to benefit your physical, mental, emotional, and spiritual health, restoring balance and harmony to your entire being.
Reiki may also accelerate personal growth and healing making it an excellent practice for maintaining wellness on a regular basis.
Reiki is a healing system is simple, non-invasive stress-free, and highly effective.
What happens in your Reiki treatment?
After being greeted by your practitioner, you will have a short introduction and induction into how Reiki will work for you.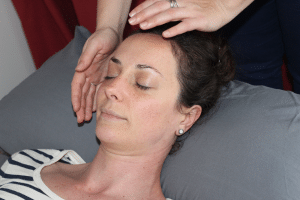 You will then fill out a client form, where your practitioner will discuss what areas of your life you are struggling in, and how Reiki may help you overcome these.
You will lay down on the table (fully clothed but without shoes) relaxed and able to receive the beautiful energy that is given to you. You might feel a tingling sensation, warmth or coolness, whichever way the energy presents itself to you.
On occasion, you may fall asleep. This is the time to deeply relax and enjoy.  Falling into light sleep or a deeply relaxed state is very common.
As Reiki is about coming back to the true you, you may feel the energy field being worked on, or just simply a beautiful sense of peace. Either way, as long as you are willing to be open to receiving healing energy you will always benefit from your session immensely.
A short history of Reiki
Reiki was discovered by Usui Mikao in Japan and became famous in the Western world in the 1980s.
The Reiki Rohyo system was originally taught directly from Usui to his students and there are no specific records to indicate a date when the practice began. However recent research shows Reiki to have been well in existence by 1922.
There are many different Reiki lineages or styles, as to every student, he taught different wisdom techniques that were right for the student.
No Reiki style is wrong or right, they are simply different styles of conducting the energy. It depends on the practitioner and the client as to what style they feel is right for them.
​Reiki healing benefits include:
​Reducing stress

Improving concentration and memory

Increased self-awareness

Creative problem solving

Reduced anxiety, anger and tension

Improved relationships with family and friends

Increased compassion for self and others

Improved pain management

Clearer thinking

Deeper personal wisdom

Stronger sense of wellbeing 

Improved inner happiness
A little more about your Melbourne Reiki practitioner, Helen Egert
I'm Helen. I am a passionate Reiki practitioner and hypnotherapist.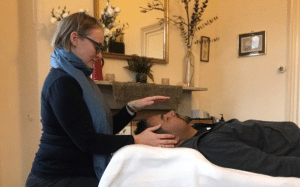 I started my professional healing journey in 2013 where I had the pleasure to study and learn the practice of Reiki. This spring-boarded my interest in the healing arts and led me to my further study in hypnotherapy. Since then I have not looked back, and I consider myself extremely lucky to have found my life's calling in my work.
I love being in nature. I believe that nature connects me to my reiki and energy practices, and I work hard to maintain a good balance of spending time in nature, and time with my clients.
What I love most about my work is seeing the change in peoples faces after a session. The complete bliss and relaxation on clients face is what keeps me going, knowing that I was able to help someone through their struggle, makes me happy.
Interested to know more? Read more about Helen on the about us page here.
What's my next step?
To get more information or to book your Moonee Ponds Reiki session, contact Helen Egert directly or book online through her website  www.innerhealingpath.com.au. You can also email Helen directly at innerhealingpath@gmail.com, or phone 0487 253 162.
Reiki Melbourne Prices
For the most current information on Reiki Melbourne pricing, please visit the inner healing path website here.