Unique Chinese medicine practitioner position in Moonee Ponds, Melbourne
Independent contractor position | take home up to $97+ per hour
An exciting opportunity exists to broaden your practice with acupuncture and Chinese medicine in a people-focused, supportive environment.
Are you tired of doing everything yourself?

Do you know you want to work in a practice with real, compassionate human beings, without competition or judgment?

Do you dream of having full-time reception support and a clinic that runs smoothly and easily?

Do you no longer want to struggle to get new patients each month?
Qi Medicine is looking for its next experienced practitioner to join our growing team.
Our existing three practitioners are fully booked, with more patients than availability. With amazing in-house plus remote reception support, we need another practitioner to meet growing demand.
About the role
We are seeking an experienced therapist to join our team in an independent contractor capacity, for an immediate start.
This position is a unique opportunity for you to grow as a practitioner in a genuinely supportive and rewarding role.
At Qi Medicine, we have worked hard to build and maintain a culture of trust, equality, and human-ness!
You will bring your own unique skills and gifts to the team, and in return, you will expect to be supported and encouraged by your fellow practitioners.
This position is best suited to someone with 3+ years of experience, preferably with a background in:
Fertility and IVF support
Female health and gynecological issues
Pregnancy support
Skin health and cosmetic acupuncture (preferred but not essential as training provided)
What you will get out of this role
Qi Medicine strives to serve and support all its staff members, because if you cannot shine as a TCM doctor, then you cannot do your best work for your patients.
Therefore, in this position you will enjoy:
Real support from a diverse team of therapists without competition or judgment
The most amazing in-house and remote reception team a clinic could want
A steady stream of new patients for the clinic each month ( 30+)
Flexible shift times to fit in with your family commitments
If needed, regular coaching sessions to work through blocks and challenges for success
In addition, you will receive:
A high exposure clinic which attracts a stream of new patients
Excellent working conditions plus a modern, sound engineered clinic
Excellent financial remuneration and the choice to earn a real living from your craft
Large, comfortable modern rooms, a secure environment with great off-street parking
HICAPS and EFTPOS, plus easy to use online practice management software
What we will expect from you in this position
We don't mind how you do your thing, just as long as you are someone who:
Has a genuine work ethic and takes responsibility for their thoughts, feelings, and actions
Has a desire and passion to really engage in your work- no cruisers, please!
Is non-competitive and understand the importance of respecting and supporting your co-workers
Is a team player, willing to grow and develop within a cohesive unit, and give 110% to every element of the position.
Is willing to continue learning and developing your skills as a practitioner, so that you can grow with us as a team
Has full registration, insurance, and association membership in Australia, plus an ABN.
Plus, it will be extremely important you are able to:
Work on issues and blocks in your practice though mentoring (such as patients dropping off, bad habits, etc)
Be ok with making mistakes, learning from them, and not being perfect!
Some more information about this role:
Shift times
In this role you will be available for 24 hours per week including Saturdays (spread over four shifts per week), with flexible times available.
Duties in this role
 In this role you will be expected to perform all duties pertaining to client treatment, follow up and care. These duties include:
Performing all clinical treatments within the allocated timeframes
Providing clients with treatment timelines and expectations
Being the primary contact for clients with questions/ concerns
Selling herbal and other products per client needs
Maintaining all client records in Cliniko practice management software
About Qi Medicine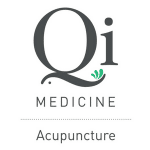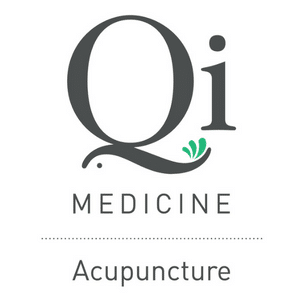 Qi Medicine has been in operation in Melbourne since 2006 and is now a 5 room multi-modality clinic in the heart of Melbourne.
We offer a lot! check us out at qimedicne.com.au.
With a loyal local following, we pride ourselves on offering excellent quality of service and care to our predominantly female client base.
Our key clientele is women looking for help with specific women's issues including menstrual irregularities, fertility and conception, pregnancy support, digestive, skin, and hormonal issues, healthy aging, stress and anxiety relief, plus mood and sleeping issues.
We also provide a broad range of other services including muscle and joint pain relief, and the niche offering of cosmetic acupuncture.
Application details
All applicants must provide a resume including work history, three references, and a cover letter.
In your cover letter please outline:
Your experience and skills relevant to this specific role, including fertility, women's health, and pregnancy training, and cosmetic acupuncture experience if any
Your top three personal qualities that would make you an excellent fit for our team
Your top three areas that you feel you would like to develop as a therapist
Your aspirations as a practitioner for the next 2-5 years (where do you see yourself?)
Any other qualities you feel will make you the perfect candidate for this role
Please forward your application to sheena@qimedicine.com.au. Successful applicants will be contacted for a follow-up phone interview.