Labour Prep: A Guide to Natural Childbirth
The journey to becoming a parent is a rollercoaster of excitement and anticipation. If you're curious about experiencing childbirth naturally, you're not alone. Many moms-to-be are intrigued by the idea of letting nature take its course during labour prep. While each birth story is one-of-a-kind, there are some great tips and insights to help you navigate the path of natural childbirth. Let's dive into the world of labour prep for those interested in giving birth without medical interventions.
What's Natural Childbirth, Anyway?
Natural childbirth, often called "unmedicated" birth, is about letting your body do its thing without medical interventions like pain medications or inductions. And guess what? You can totally choose natural childbirth even if you're in a hospital. It's all about aiming for less medical intervention, not necessarily giving birth in the wild!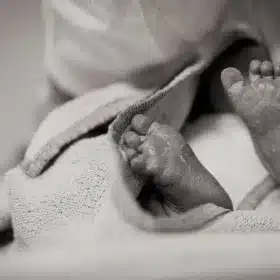 Getting Ready for the Big Day
Become a Birth Guru: Knowledge is your BFF. Learn about the stages of labor, cool breathing tricks, and ways to stay chill during labor.
Healthy Vibes: Keep up your healthy habits – eat well, stay active (as advised by your doc), and keep sipping that water. Your body will thank you during labor!
Birth Bootcamp

: Sign up for childbirth classes. They're like a backstage pass to understanding labor, managing pain, and meeting other soon-to-be parents.

Birth Plan FTW:

Think about what you'd like in your birth plan. It's like a wish list for your birth experience. Just chat it over with your healthcare team to make sure everyone's on the same page.

 
Zen Out with Mind-Body Hacks
Breathe In, Peace Out:

Practice deep breathing and mindfulness. These ninja moves can help you stay cool under contraction pressure.

Daydream Away:

Imagine a peaceful, positive birth. Visualization is like Jedi mind tricks for pain and stress.

Move It, Move It:

Try different positions during labor – walk, sway, kneel. Movement can help move things along and give you a break from the discomfort.
Your Personal Cheering Squad
Sidekick or Doula

: Having your partner or a doula in your corner is like having a personal cheer squad. They'll give you emotional backup, physical support, and a loudspeaker for your birth wishes.

Setting the Scene:

Make your birthing space zen. Bring in your favorite stuff, calming smells, or your go-to playlist for some good vibes.
High Five for Pain Management
Splish Splash:

Warm water is your buddy. Many places offer birthing pools or showers for a water therapy session during labor.

Rub a Dub Dub:

Gentle massages from your partner, a doula, or even a massage pro can help you unwind.

Pressure Magic:

Pressing on certain points (like your lower back) can help ease the ouches during contractions.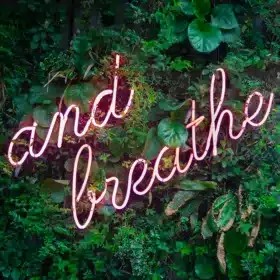 Embrace the Adventure
Choosing natural childbirth is like picking your own adventure. Remember, there's no right or wrong way to welcome your baby. What matters most is that you feel empowered and supported. Surround yourself with a positive crew, learn your options, and trust in your body's awesomeness.
This journey is a wild ride, and every contraction brings you closer to meeting your little one. Whether your birth plan goes exactly as you planned or takes an unexpected detour, the most important thing is welcoming your sweet baby and having a birth experience that feels just right for you. So go on, rock that natural birth – you've got this! 
Other posts you may like
Bookings for acupuncture 
Book online here or phone the clinic on (03) 8394 7665 to book your acupuncture treatment today.
Our acupuncture clinic location
Qi Medicine acupuncture in Moonee Ponds: Find us on Google maps here: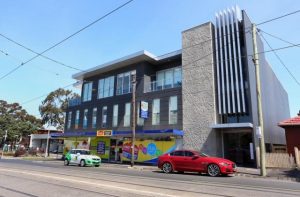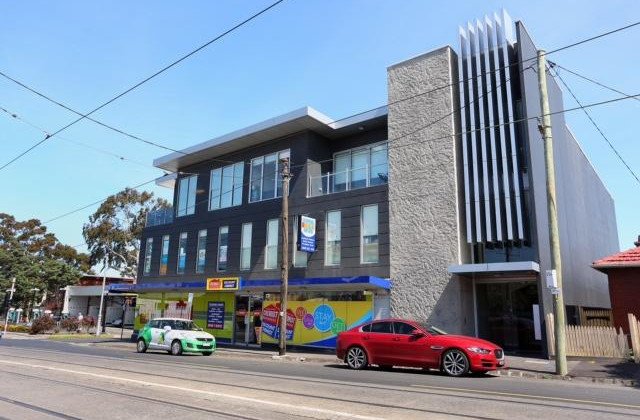 The clinic is located at Suite 4, Level 1, 151 Pascoe Vale Rd, Moonee Ponds. (Please ensure you take the ground floor elevator to reach us or level one.)
We provide rosacea acne acupuncture and Chinese Medicine Melbourne to the North Western suburbs of Melbourne and are close to Highpoint. Qi Medicine acupuncture is minutes away from Ascot Vale, Essendon, Avondale Heights, Maribyrnong, and Brunswick West.
We also service many clients with acupuncture and Chinese medicine in Travancore, Flemington, Aberfeldie, and Maidstone. We are just 10 km from Melbourne city.
Follow Qi Medicine on Instagram and Facebook and stay up-to-date with all the latest news.