Cupping therapy can be a safe and effective method of providing muscle pain relief.
What is cupping?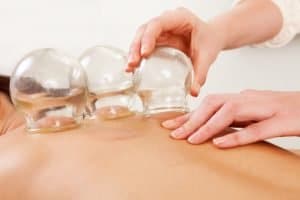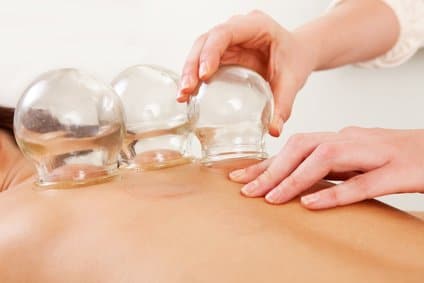 Cupping therapy is used to assist in reducing muscle pain and tension, plus may help in boosting blood flow through muscles and joints. An integral part of traditional Chinese medicine, cupping had been around for over 5,000 years and pre-dates acupuncture.
Cupping uses glass 'cups' which are suctioned on to the skin using either a flame or a vacuum. The cup will then draw t
he underlying muscle and skin inside, gently stretching and releasing tension in the muscle fibers. After resting for a length of time, the cups are removed.
This technique may help tight, stubborn tight muscles to relax. Types of pain that may be helped with cupping include upper back and shoulder pain, lower back pain and even deep hip pain and discomfort. Clients often feel light and relaxed after a cupping session, as if they have received a thorough massage.
Does cupping leave marks?
Cupping will not leave lasting marks, however, the typical 'bruise' can be seen after a session. This is actually not a bruise in the normal sense; bruises from trauma are often painful and can persist for many weeks. The 'bruises' from cupping can be tender to touch and a little sore in the beginning, but often this discomfort fades within 24 hours. The cup marks generally last for a week or so but do fade after your session.
The cup marks are caused by the muscles releasing trapped, stagnant blood. This blood has been held inside the tight muscles as due to excessive tightness, blood has not been able to circulate properly. Cupping therapy may help to bring this stagnant blood to the surface and boosts circulation.
How does cupping feel?
During your session, you will feel a tugging on the skin and muscles. Your therapist will adjust the tightness of the cups according to your level of comfort. After your session, you may feel a little tenderness at the sight of the cupping, which typically abates within a day or two.
Is cupping safe?
When done by an experienced, trained health professional there is minimal risk of injury or permanent damage. Cupping is often done in conjunction with acupuncture. Common risks associated with cupping are short-term marking on the skin, some tenderness at the site of treatment and feeling tired after a session. You should use cupping with caution if you suffer from easy bruising or have thin or delicate skin.
What could cupping help you with?
Tight neck and shoulders
Shoulder pain, tennis elbow pain
Tightness in the lower back
Sciatica pain and hip pain
Helping to alleviate chest mucous associated with respiratory infections
Cost
See our pricing page here
Private health rebates available for acupuncture. Health point (on the spot claiming) available for participating health funds. Please bring along your private health care card to claim your benefit on the day.  Please note that no rebate can be offered to cupping as a stand-alone therapy, it must be used in conjunction with acupuncture to be considered for a private health fund rebate.
Bookings
Book online here or phone the clinic on (03) 8589 6398 to book your cupping treatment today.
Are we easy to get to?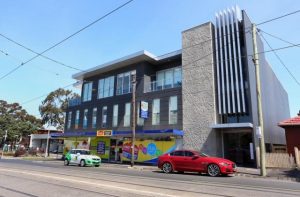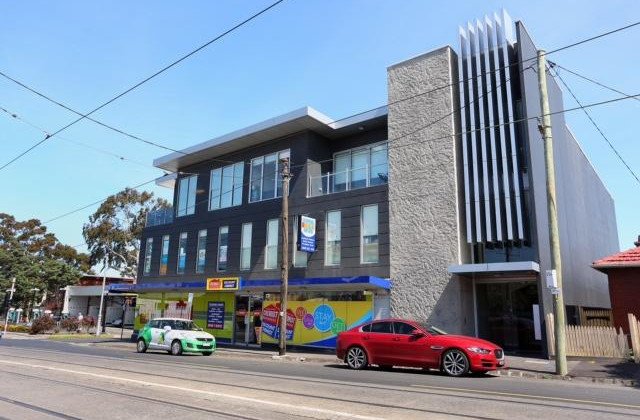 The clinic is located at Suite 4, Level 1, 151 Pascoe Vale Rd, Moonee Ponds. (Please ensure you take the ground floor elevator to reach us or level one.)
We provide acupuncture to the North Western suburbs of Melbourne and are close to Highpoint. Qi Medicine acupuncture is minutes away from Ascot Vale, Essendon, Avondale Heights, Maribyrnong, and Brunswick West. We also service many clients with acupuncture and Chinese medicine in Travancore, Flemington, Aberfeldie, Maidstone, and we are just 10 km from Melbourne city. 
By Sheena Vaughan. Follow Sheena on Google Plus and Facebook and stay up-to-date with all the latest news and deals with Qi Medicine.